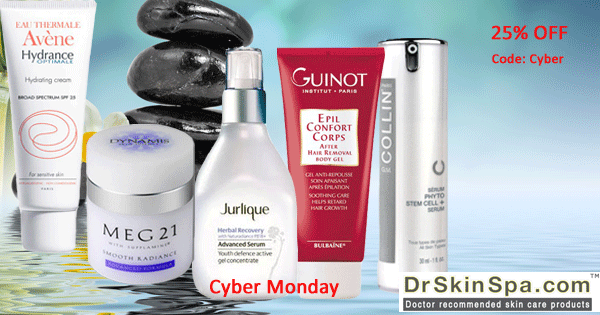 How to Choose the Right Skincare Product for your face
Dr. Farid Mostamand
Author of Ageless Skin Obsession
Skincare is a very competitive business and consumers are inundated with information about hundreds of skincare products for every possible skin type, so how do you choose the best skincare products for you? How do you know what skin type you have? Here are a few tips for making smart and educated choices for a healthy skincare regime.
Identify your skin type. This is not rocket science, and you don't need a consultant or physician to type your skin; what you need is a mirror and some good old fashioned honesty. Using a large mirror, take a close look at your clean face. Be sure to position yourself where the lighting is natural and bright. Examine your face for dry areas; note the size of your pores—are there any skin rashes or acne present; do you have any black heads, white heads, open lesions, or dark areas; and what is the color tone like?
What to look for in a skincare product?
When you decide to start a new skincare routine, it is always a good idea to shop around for products that best suit your skin type. Most consumers choose products with four main ideas in mind. These are:
Cost-Scent and Feel- Purpose-Expected Results
Choosing Products
Regardless of where you shop, choose products made for your specific skin type. If you have oily skin, choose oil-free products. Conversely, if you have dry skin, choose a product made specifically for that skin type—one that contains extra moisturizing ingredients to keep the skin from becoming excessively dry. Products for skin that is both oily and dry are called combination skincare products and are made to address both the dry and the oily areas of your skin. Look for products with natural ingredients like vitamins and minerals; avoid products with harsh chemicals and alcohols which may cause skin irritation or allergic reactions for some skin types.

Price Points to Consider
 Choose products in a price range you can easily afford
 Read labels and compare ingredients, quality, scent, and price
 Shop online for the product or an equivalent skincare product to realize additional savings
It may take a recommendation from a friend, some research, or just some plain old trial and error before you find the right products for you.

Tips to Consider for Your Safety:
 Most products made by the same company are designed to work together. You may find greater satisfaction and better results when you purchase the skincare products from the same line.
 When searching for the right products for your skin type, introduce only one new product or line at a time. If you develop an allergic reaction or skin irritation, it will be easier to discover which product caused the symptoms.
 Use the products that feel best to you. Products your friends suggest may feel great to them, but they may make your skin feel dry and itchy. The product is only as good as it makes you look and feel, regardless of what the marketing hype claims.
The main considerations in the selection of good skincare products are how they make you look, how they feel on your skin, and how comfortable you are with the performance and pricing of the products. When you find products that work with your skin type, stay with them for a younger, healthier look and feel.
Dr. Mostamand Favorite Skincare products
Natural and Organic Moisturizer 
Astara Green Papaya Nutrient Mask