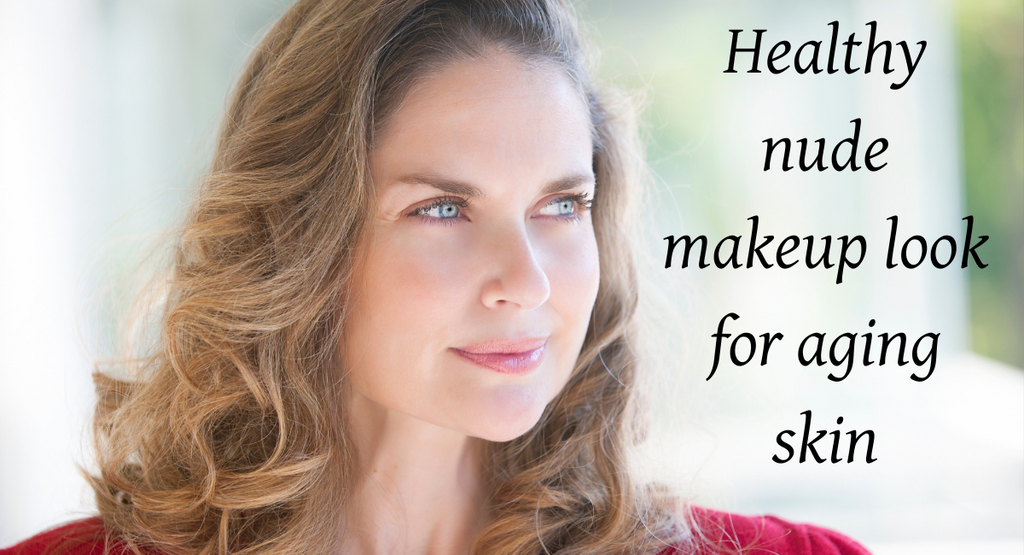 Keeping your skin naturally healthy helps neutralize aging so that aging comes gracefully & beautifully. A healthy nude makeup look for aging skin is all about highlighting your features to your natural beauty without too much build-up of unnecessary makeup products.
Go for something sheer – use a tinted moisturizer
Healthy makeup is all about making the skin look naturally glowing while protecting your skin from premature aging. Avoid heavy matte foundations and too much coverage, as the key to the look, is to let your skin show. It will allow your skin to look fresh and blend naturally to your skin tone. Tinted moisturizers that are lighter than foundations and offer a dewy finish perfectly suit aging skin.
One eyeshadow shade is enough for your lids
A warm terracotta brown shade will add depth and natural color to eyes and eyelids. A healthy nude makeup look is defined by simplicity, so one shaded to add warmth to your complexion should suffice. Blend the shade all over your lids and lightly run it to your lower lash line as well.
Highlighting is the key to a healthy nude makeup look
Highlighting is an efficient way for you to let your best facial features stand out. The use of a mineral highlighter with fine shimmers will do the magic. Just apply it on the higher areas of the face where the sunlight usually hits first, such as nose-bridge, temples, chin, and cupid's bow. Remember, beautiful makeup is a combination of color and lighting effects.
Finish off with a swipe of rosy nude lipstick!
If you have naturally prepared eyes, people tend to glance at your lips. Therefore, for that nude makeup look, pick a rosy pink shade that closely resembles the natural color of your lips.  Avoid colors that are too pale or very strong in color because they will wash your complexion out and reveal unflattering tones.
Liquid error (templates/article line 10): Could not find asset snippets/relatedblogs.liquid