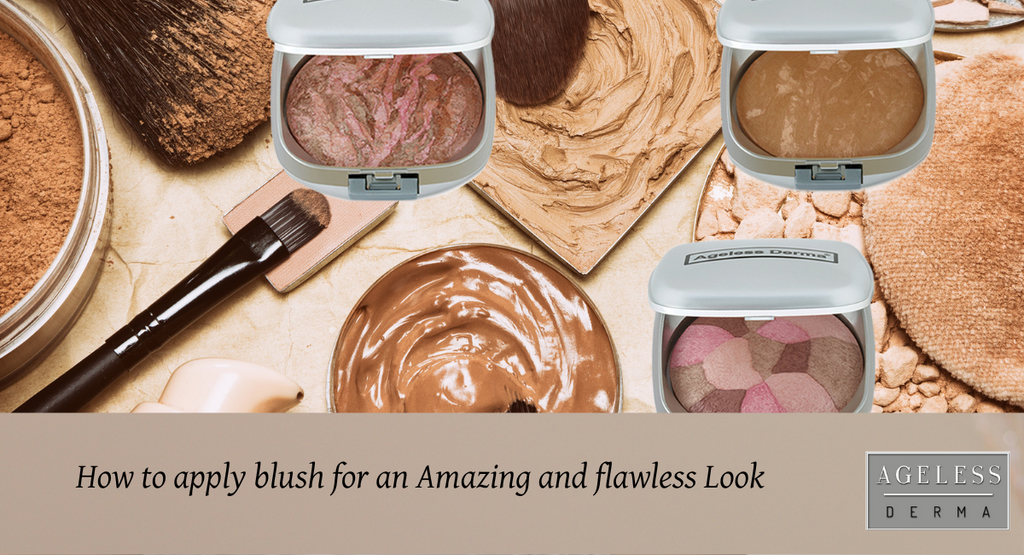 Regarding how to apply blush, you may have read and heard a significant number of advice from online beauty portals and makeup experts. True enough, it's not that difficult to do but knowing the right factors to apply blush can give you a fantastic outcome. Applying blush is more than just popping a vibrant shade of red onto your cheeks! Here are some easy tips for using blush for a tremendous look.
Enhance your bone structure by applying blusher according to your face shape
The effect of your blush may vary depending on your face shape. As blush helps enhance your facial features and bone structure, knowing the right areas to apply it should greatly hinge on your face shape. Here's a quick guide on how to apply blush according to your face shape.
Round

– lightly dab onto the cheeks' apples, brush the color towards the temples and work your way downwards by the earlobes.

Heart

– run the blush from the apples of the cheeks to the temples as if drawing a "C" shape

Long

– start from the apples of the cheeks, then diffuse the color by the cheekbones. Slightly run the blush over the nose.

Square

– apply all over the cheekbones, focusing on the most prominent parts of your cheek area. Run the blush through the corner of your brow to the hairline.
Know the right amount you should wear
As a general rule in makeup, you should never apply too much to your skin. However, you shouldn't be afraid of using "more than you think you should," says makeup artist Mathew Niagara. If you wish for a richer color payoff, you can experiment with layering your blush by beginning to work on pigment on the cheeks' apples, then slightly diffuse it outwards.
Have your blusher work with proper highlighting and contouring
To give more depth to your look and effectively bring out the youthful glow on your cheeks, have your blush work with your contour and highlight. Contouring and highlighting aren't just about knowing your face shape but your features' strengths and weaknesses. Makeup artist Rob Scheppy says, "For me, it's about redefining certain features—what you want to highlight and what you want to get rid of."
Liquid error (templates/article line 10): Could not find asset snippets/relatedblogs.liquid